Pink Halo-Halo
As I type, my memory takes me back thirty-five years ago -- on a boat with my father heading to Masbate proper.  
He was headed back to Mindanao and before he left, I remember the sugar rush of eating the sweetest pink halo-halo ever with him.

I've been mulling about doing this project called Pink Halo-Halo for months now. It is actually my take on the protracted war in Mindanao.  The whole thing is an off-shoot of a paper I once wrote for my Creative Writing class in UP four years ago and is the story of a boy  waiting for the remains of his father from Mindanao to come home, and how a Filipino  family is affected by the war regardless of its distance from Mindanao.   
My father was a soldier.  He died when I was six. Faces have changed since and members of my family -- including my mother -- now have lines on their faces. The sad thing is we still have this war. 
Hundreds of peace talks and peace pacts after, children are still being orphaned and wives widowed.  Men become changed forever.  
A year after that boat ride I shared with my father heading to Masbate, I once again ate my favorite pink halo-halo. The
halo-halo
was not the same anymore.  The sugar rush was replaced with a bittersweet aftertaste. My father arrived from Mindanao inside a box.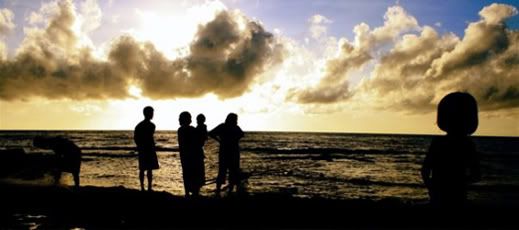 This war must end.  
Labels: notes